About Us
Grace exists to gather the convinced and unconvinced into community, where we grow as Jesus does His work of forgiving and renewing, so that we go out to live for a story bigger than ourselves.
Gathering takes place through Sunday worship, community groups, and events, as well as a variety of other venues. The Christian life is a community project. Even if you're not yet a Christian, gathering with other Christians is vital—as belonging often happens before believing.
The work of Jesus takes place as we worship, pray, cry, serve, love, help, celebrate, and encourage one another. By His Spirit, we are transformed, becoming more like what God intended humanity to be. The road to sanctification may be long, but we're called to walk it together.
We are blessed to be a blessing, which means that followers of Jesus are to be "in the world, not of the world, but for the world." God's ultimate goal is to one day make all things new, but He also wants us to bring the hope of new creation into the here and now.
OUR HISTORY
Grace Pres was established in 2000, desiring to be a community centered on the gospel of Jesus Christ and committed to His mission.  In 2010, Grace launched a second site in the San Jose area and continued as a multi-site church until November of 2018, when that second site became its own congregation, Grace South Bay. In April 2022, we began worshiping at our new ministry home on N. California Ave in Palo Alto. Grace is affiliated with the Presbyterian Church in America.
OUR TEAM
There are many layers of leadership at Grace, including pastors, elders, and diaconal mercy team members, as well as numerous lay volunteers who play absolutely vital roles in serving and leading us with their gifts. In addition, we have full-time and part-time staff who are characterized by a spirit of cooperation and mutual support for the sake of fulfilling our mission.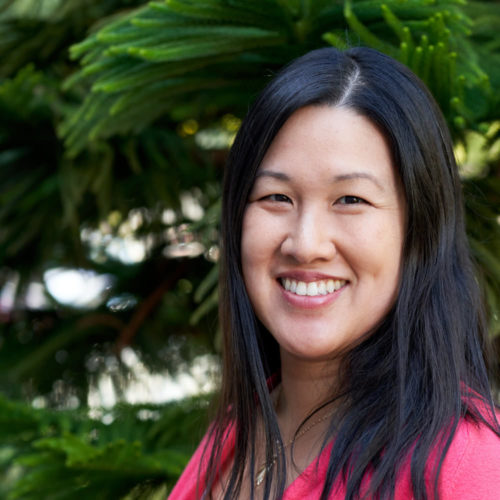 Grace was born in Singapore and has called the Bay Area home since moving here 10 years ago. As a pastor's kid, she spent a few years of her childhood in Los Angeles while her father attended seminary. She attended college In Munich, Germany, where she accumulated an embarrassing knowledge of Oktoberfest songs. She is fluent in English, German, Mandarin and food-blog lingo.
Before joining Grace Staff at the end of 2019, Grace had previously worked as a government liaison with oil and gas equipment companies. She also spent several years in Human Resources specializing in talent attraction. Attracting humans to God's Kingdom has been her most fulfilling job to date.
Grace values ministering to the littlest ones in our midst because of two deep convictions- that each child has an eternal soul, and that our period of influence with the kids is limited. She has been involved with children's ministry ever since her teens and has volunteered with Young Life back in the day when she could pass as "cool". Grace also currently serves as the Children's Supervisor for the Bible Study Fellowship Class in San Mateo, overseeing the preschool program there. She relishes being the Games Director for her local AWANA club and has thought of many ways to tire kids out on a weeknight.
On the weekends, you'll find Grace cheering for whichever Little League team her sons are on, or heading out with her husband and three children (Ethan, Eva and Evan) for hikes. If you're (un)lucky, you might also catch the whole family dancing to Meghan Trainor or belting out a Disney soundtrack in their living room.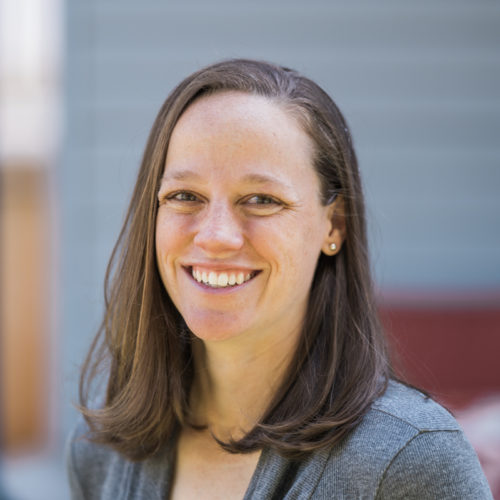 A native Texan, Kristyn moved to the Bay Area in 2006 to attend Stanford, and a few months later, started getting rides to Grace through RUF. After college, she worked as a management consultant at McKinsey in Dallas before coming back to Stanford in 2012 for her MBA. From 2014-2019, Kristyn worked as a senior financial analyst for the CFO of Stanford, where she performed financial analysis and managed strategic projects for senior leadership and the Board of Trustees. In 2020, Kristyn came on staff at Grace as Executive Director of Operations to manage the church's finances and other administrative aspects of the ministry. She lives in Menlo Park with her husband, Jack, and their three kids. Her happy place is watching college football on Saturday mornings in the Fall.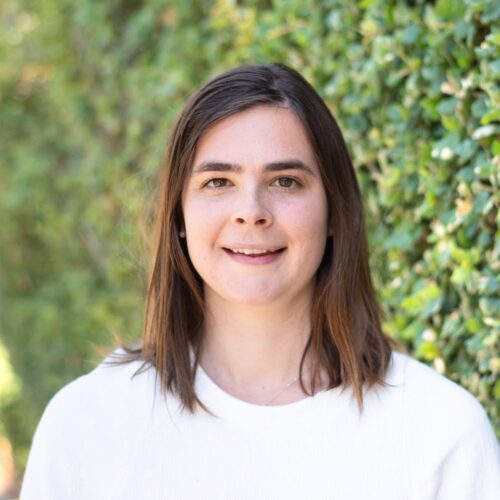 Annabel grew up as a 'Third Culture Kid,' living in seven different countries before her 21st birthday. She eventually landed in West Palm Beach, Florida, in 2015. Here, she intended to start Veterinary school, though instead joined her Church team, working in Home Groups ministry – a decision she is very pleased with! In Florida, she met the love of her life - her husband James.
In 2020 they moved to Palo Alto for James to carry out his post-doctorate at Stanford. Annabel writes stories for fun in hopes that they will make people laugh, connect with the reader, and be a sliding door into a new perspective. She joined the Grace Pres team in 2023 in the communications role. Her mission is to ensure our congregation feels truly at home, establishing effective communications and fostering a welcoming atmosphere within our church community.
When she is not at Church, you can find her climbing up rock walls, pitching a tent in the Santa Cruz mountains, or splashing in fountains with her family.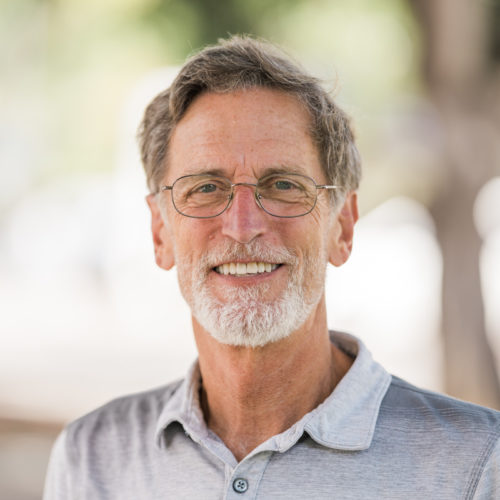 Jim grew up in Palo Alto, attended Stanford as both an undergrad and business executive, and spent 40+ years working globally in the Services and Support Organizations of Hewlett-Packard, Oracle and Cisco. Jim also spent the majority of the past 20 years in Bible Study Fellowship, serving as either a Group or Children's Leader. For fun, Jim loves hiking with his wife Kathy, running, playing golf, and playing almost any song from the 60's and 70's on guitar.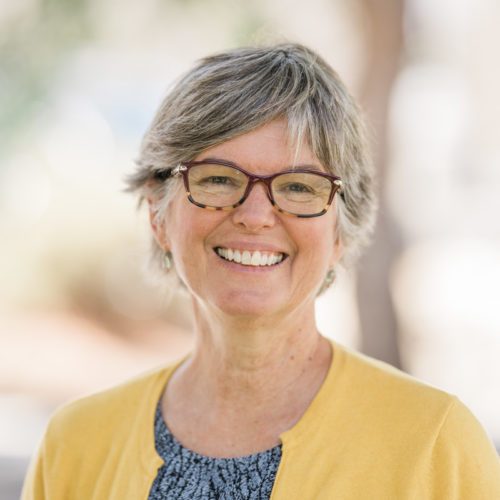 Kathy grew up roaming the orchards and surrounding hills of San Jose, but encountered Jesus while living in Hong Kong with her husband Jim and their three children in the late 1990s. She returned to the United States with a hunger to learn more and enrolled in Bible Study Fellowship. A few years later, she served as a Teaching Leader for BSF, then on staff of Women's Bible Study at Central Peninsula Church. In 2018, she became Grace Church's first Director of Women's Ministries and Congregational Care.
Alongside her role at Grace, Kathy is pursuing a Master's of Counseling degree with Westminster Online Learning. Her favorite ways to unwind are laughing, hiking and spending time with family and friends, but especially with her one-year-old grandson.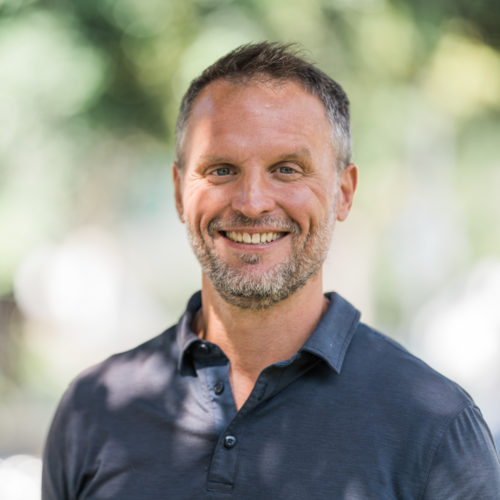 David (aka "DJ") has been a Pastor at Grace since 2011, having previously served as the Reformed University Fellowship (RUF) Campus Minister at Stanford University. He and his wife, Mindi, have 3 delightful children – Kylie, Jaden, and Averly – who keep life exciting and unmanageable. Their favorite family ritual is exploring the Bay Area to "see something beautiful" and "eat something delicious." While both David and Mindi share a common love for Crossfit, Mindi is the real athlete in the family. She's also an insanely good cook, with remarkable gifts of hospitality.
David also loves finding new places to eat, cycling, college football, snow skiing, live music, and great coffee – especially when these things are shared with others. His heart is for Grace to always feel like a place where you are "free to struggle" instead of "struggling to be free."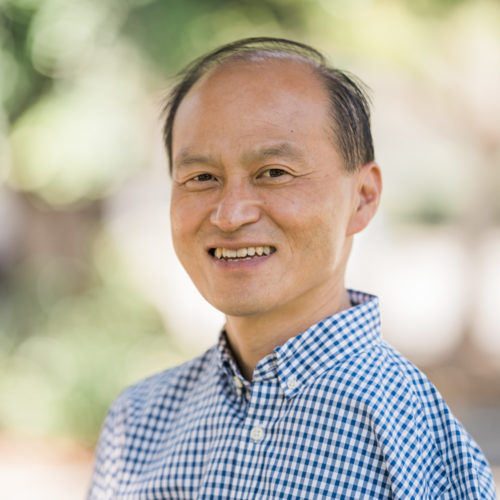 Since 2014, Iron has been serving as a pastor at Grace. Iron is a native of Korea who immigrated to the US at age six and grew up in and around New York City. He graduated from the State University of New York at Stony Brook (BA) in 1990 and from Westminster Theological Seminary (M.Div.) in Philadelphia, PA in 1994. He also earned a M.Th. from New College, University of Edinburgh, Scotland in 1997. Iron was a High School Youth Pastor and Director of Christian Education at Korean United Church in Philadelphia, Assistant Pastor at Redeemer Presbyterian Church in NYC, Associate Pastor at City Church of San Francisco, and Senior Pastor of Trinity Presbyterian Church in Orange County.
Iron likes to spend time with his family, learn obscure facts, and follow his beloved New York Yankees. He is married to his wife Grace, and they have one daughter, Charlotte.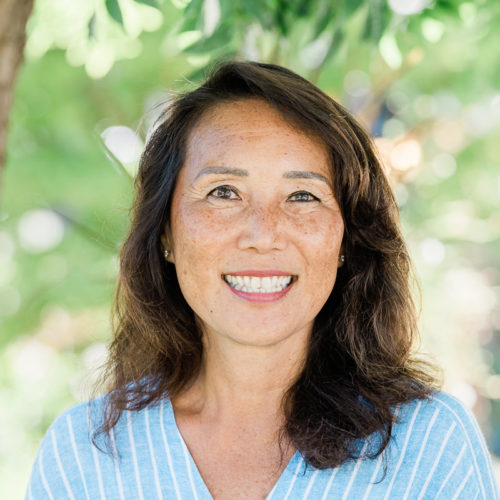 Elsie embraces her tri-cultural background as a Chinese American who lived and raised her three daughters in Basel, Switzerland with her Swiss husband, Daniel, of 31 years. Prior to joining Grace, Elsie was actively involved at PBC Cupertino for 24 years, serving alongside her pastor at Psalms and educational conferences throughout Europe. She has a deep passion for Hebrew and a heart for hospitality, having hosted innumerable guests for dinners, neighborhood children for Back Yard Bible Clubs, young women for cooking classes, and coordinated a variety of celebrations and weddings.
Some of her favorite activities are walking her dog Milly while chatting with a girlfriend, spending an entire day cooking in the kitchen, sitting at the beach for hours doing absolutely nothing, making vacation memories with her daughters and sons-in-law, and babysitting her grandson, Kai.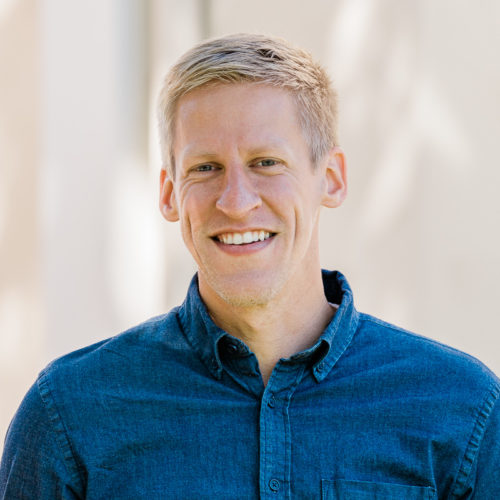 Ben grew up in South Carolina, graduating from Clemson University with a B.S. in Biomedical Engineering. While Ben's plan had always been to pursue a career in medicine, the Lord instead called Ben to ministry (and he couldn't be happier now about that change in plans!). He then moved to Charlottesville, Virginia where he worked in youth ministry for nearly a decade and graduated from Reformed Theological Seminary with a Master's in Theology.
In 2021, Ben moved to the Bay Area to join Grace as an assistant pastor and quickly realized why it's called the "Best Coast." In his free time, Ben loves spending time with people in any capacity, running, hiking, all things related to games and sports (particularly volleyball, football, and baseball), playing the piano, and exploring different foods and cultures.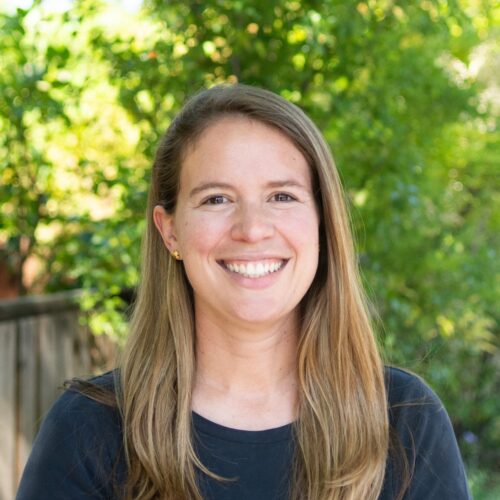 Katherine is a Bay Area native who grew up in the East Bay. She has been working in science education in many capacities since college, and eventually wound up at Stanford in 2016 for her Master's in Education. She then worked as a high school chemistry teacher for five years at Mountain View High School.
After not growing up as a Christian, she found Jesus in 2017 while attending Grace, and is so thankful for the sweet way God pursued her through the welcoming community of this church. For the last five years, she has volunteered as a 2nd/3rd grade leader for GraceKids. As the Elementary Coordinator, she is excited to use her teaching experience to continue to serve the little ones of our church, and hopes Sundays can be a time where each kid feels God's love and the hope that the gospel brings us! Some of her favorite activities include taking long walks, baking new treats for family and friends, reading at a coffee shop, and watching an absurd amount of cooking shows. She lives in Palo Alto with her husband Hunter and their daughter Hannah.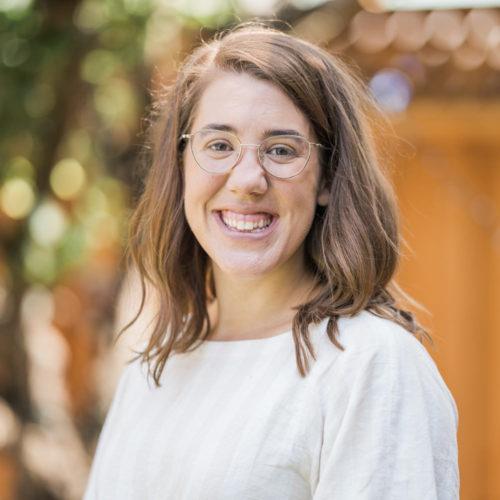 Jess originally hails from the Blue Ridge Mountains of North Carolina, where she grew up the middle of three girls. Coming from a musical family, she was first obliged to play and sing old hymns and bluegrass tunes, but then found herself grateful in college when she joined a folk band and started leading worship for RUF. Jess graduated UNC-Chapel Hill with a B.A. in Sociology and a minor in Education, then became an intern for RUF Stanford and "accidentally" started her ministry career in California.
After working for RUF for five years, Jess came on staff at Grace in May 2018 to serve as the Director of Creative Arts and Congregational Care and interim Worship Director, or affectionately known as the Director of Colors and Feelings. She currently coordinates our worship team and crafts our Sunday services by choosing songs, Scripture readings and prayers that complement the preaching of the Word.
When she's not making music, Jess loves listening to music — discovering new artists and going to see her favorites live. She loves hosting movie nights and trying out new recipes on her dinner guests. She is also a part of the Crossfit community and likes to lift heavy things.